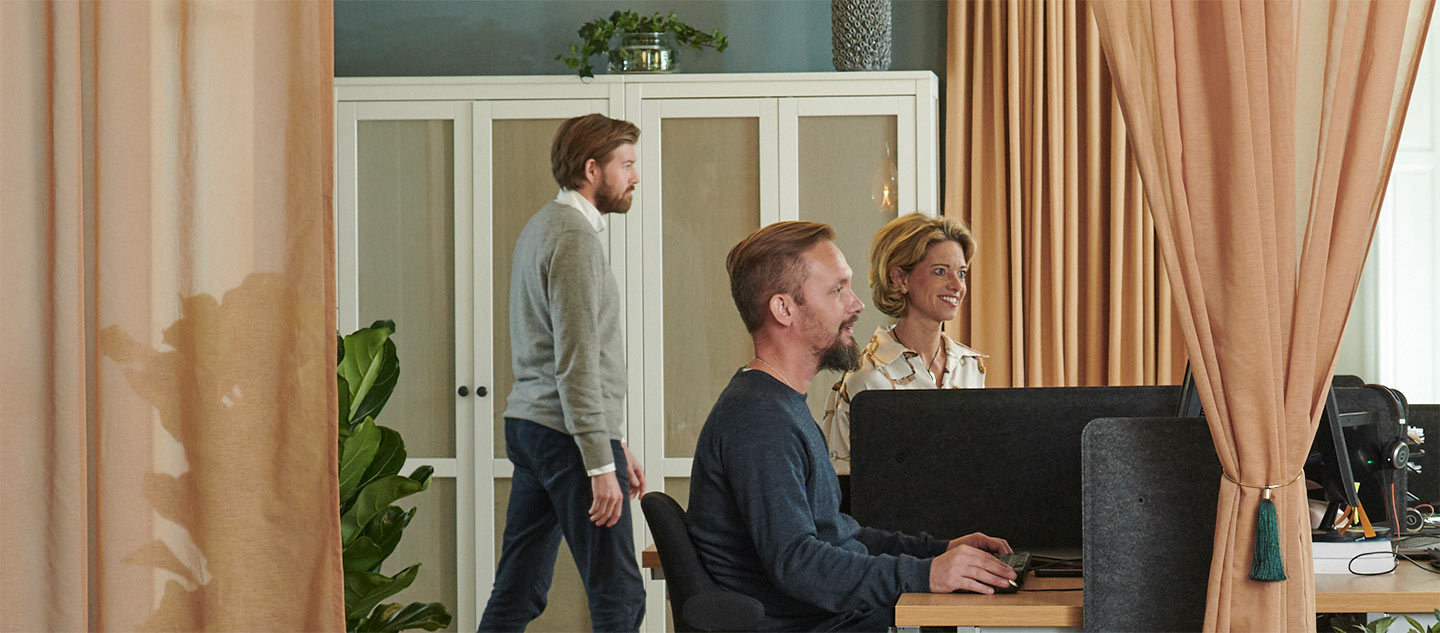 Your number one choice in housing for the last three decades
We are experts in conveying temporary housing to companies in a safe and efficient way. We are specialists in leasing and Sweden's leading intermediary of temporary housing.
Since our founding about 30 years ago, we have gained a solid knowledge of the rental market as well as the legal issues related to rental and housing. Hiring Bostad Direkt is a security for all parties. Through our large rental market you can quickly and easily find a new home or rent out your own.
We are a company with broad and deep expertise in the area of ​​temporary housing as well as solid local knowledge in Stockholm in particular. We help our customers by phone and email. Our customer service is ready to assist you during business hours. Our office is also open for visits.
Welcome!
Sustainability
A sustainable society is important to us at Bostad Direkt.
We use existing housing in our business instead of building new ones. This is part of how we help companies grow. A development that meets today's needs without compromising the ability of future generations to meet their needs.
Our vision and business concept
Our business concept is "to safely and efficiently convey housing to companies".
Through our unique housing solutions, we provide people with higher quality of life. Our daily work leads to increased social benefits for a variety of categories of people. We are constantly striving to achieve our vision where Bostad Direkt is: "A home in all stages of life!"
Our culture
Our culture is characterized by the fact that we strive for our vision, that we achieve our goals and that we live our values both internally and together with our customers.
Our values
At Bostad Direkt we make every effort to constantly think, feel and act our values;
Team spirit, Energy, Affection and Momentum (TEAM).
These value words should permeate our entire business, we simply call it "Go TEAM!"
Team Spirit
We work as a team and help each other reach common and individual goals.
Energy
We are committed to our business and have fun at work. We think and act proactively.
Warmth
We give all customers and employees a warm and positive response.
Efficiency
We have a simple and non-bureaucratic approach and provide fast service to both customers and employees.
Bostad Direkt are members of SHRF, Sweden's rental and relocation association. Our organization number is: 556456-5785.